Spring Nail Tips
It's that time of year once again. Are you ready to burst into a new fierce and confident fashion season after long winter? If there were ever a time of year to try new colors, big bold patterns, or those juicy pastel colors… now is the time! Your nails are one of the most understated yet important aspects of your wardrobe when it comes to conveying confidence and self-expression. If you can bring fashion and nail art together, nothing can stop you. Here are a few insider tips to make the most of your stylistic expressions this spring.
Subtle and classic are two words that never go out of fashion. If you are bold in your wardrobe selections or with your nail expression, it can be deceptively helpful to make one bold choice and one subtle choice. Nail art tends to last longer-term, and it can be more conducive to additional outfit changes to take this classic approach. Depending on how bold your fashion sense is, the classic french manicure can be your outfits' best friend. Subtle architectural additions to a nude nail are a modern, clean way to balance crazy fashion patterns.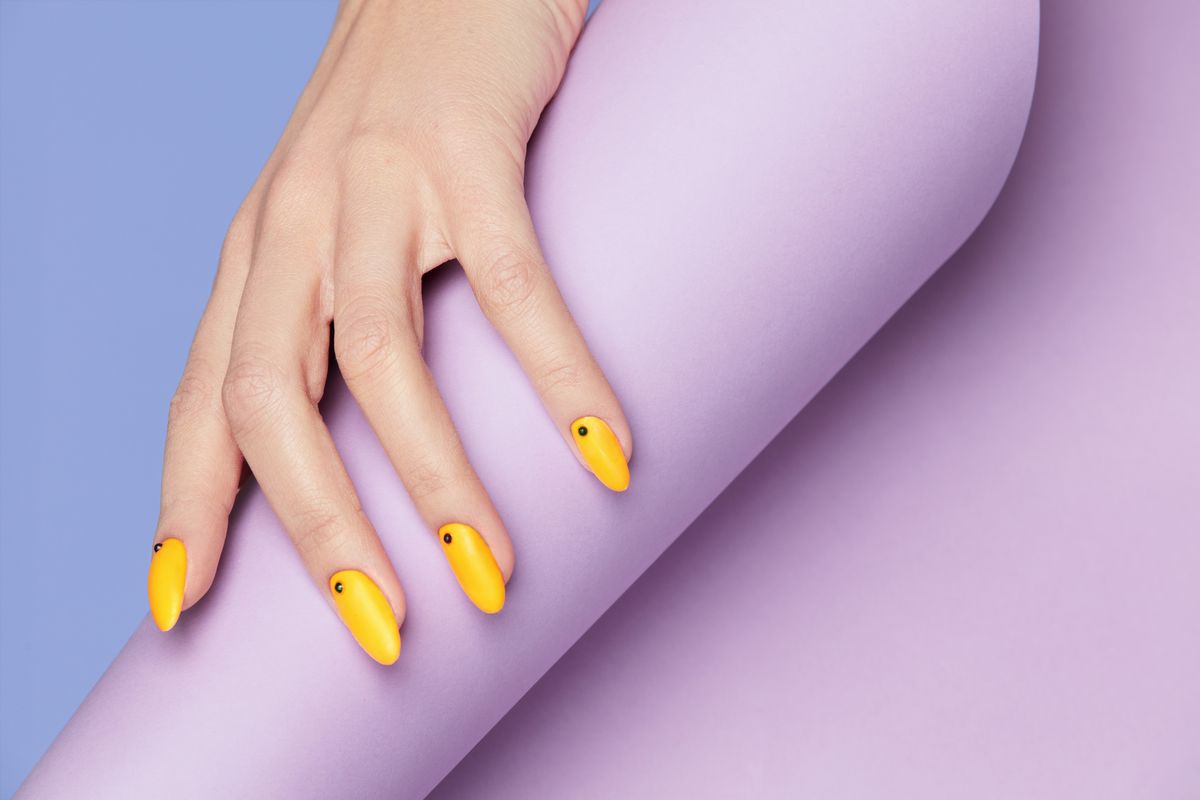 Nothing is more modern than minimalism. A clean single color nail is also classic, but nail art is really the latest trend. Adding one dot of color or contrasting color to your typical manicure can take your nails from mainstream to major. If you see your spring fashion encompassing all the wild colors, patterns, and crisscrossing stripes, a modern minimally polished nail design can hone the entire look.
When you tend to like a more clean and sophisticated wardrobe you have multiple nail options. Keeping your nails clean and sophisticated is great for professional environments and makes you look extremely put together with little effort. Shapes are a fiery new trend in nail art. Try taking the classic French manicure, but instead of an across top white, try a triangle or pyramid of white. These small changes can have a huge impact on the fluidity of your look.
The dipped nail has been gaining popularity in the last few years as nail techniques are honed to perfection. It turns the nail from an accessory into the main story by making the nail into the statement piece, so that neutral or simple clothes are the backdrop. This can include adding foils and metallics, nail jewelry, and detailed painted pictures or stories applied to the nails. After a color of your choosing, glitter or texture is added to the tip of the nail making it look as if the nails were dipped in liquid metal or light. It creates an eye-catching drama that also adds lightness to any outfit.
For this spring the basic painted nail has gone into hibernation. We have so many options for expression at the tips of our fingers. You'll be inspired to think about spring fashion that will highlight your new nail look. Often we let our outfit guide us toward how we'll style our looks. This spring let your nails be the inspiration of fresh delights!